Hi Chris! How did you get from being an aspiring photographer to make it a full-time passion?
I started shooting photos at 19 years old after experimenting with drawing and art in high school. I realized that it enabled me to do art in a mobile state, to explore and adventure, and show people the beauty in the world around me. At that point, I realized that I enjoyed photography but the idea of turning it into a career was overwhelming. I knew I had to give it 100% if I wanted to make it into something so without any formal training I quit my job at a magazine store and started shooting anything for anyone. I would go and shoot surfers at the local beach and try to sell them pictures on DVDs.
I shot weddings and senior pictures and interiors store photos. That obviously wasn't my end goal but I had to start somewhere! I wanted to learn more about action sports and landscapes photography which is what I was excited about but didn't know where to turn, so I started applying for internships. I finally got an opportunity to intern with Michael Fatali, a large format landscape photographer, and I got an internship at Transworld Surf magazine which was an incredibly valuable experience.
Through trial and error, I taught myself and began to develop a style. Hard work, persistence, and having a passion for what I do has taken me a long way. For the first part of my career, I slept in my car a lot, so nothing happens quickly. I would say it was about 4 years until I really started making an income. During my transworld internship, I commuted 5+ hours every week and lived in my car. I really look back fondly at those more challenging times because it makes you appreciate having to work for what you have and giving something of yourself for your career.
Could you share the joy and challenges associated with landscape photography?
At least for most of my work, it's freaking cold. Frostbite cold! And I'm speaking from experience; I've had it! Additionally, logistics are a nightmare! It takes 2-3 years to plan some of these trips, and absolutely nothing comes easy. People see the images and they don't understand the time and energy that goes into creating those moments. You have to really give something of yourself to make this stuff happen. I guess that's why I feel so emotionally invested. But that is the joy, getting to show people the images I've worked so hard to create. Passion is what drives us, nothing else!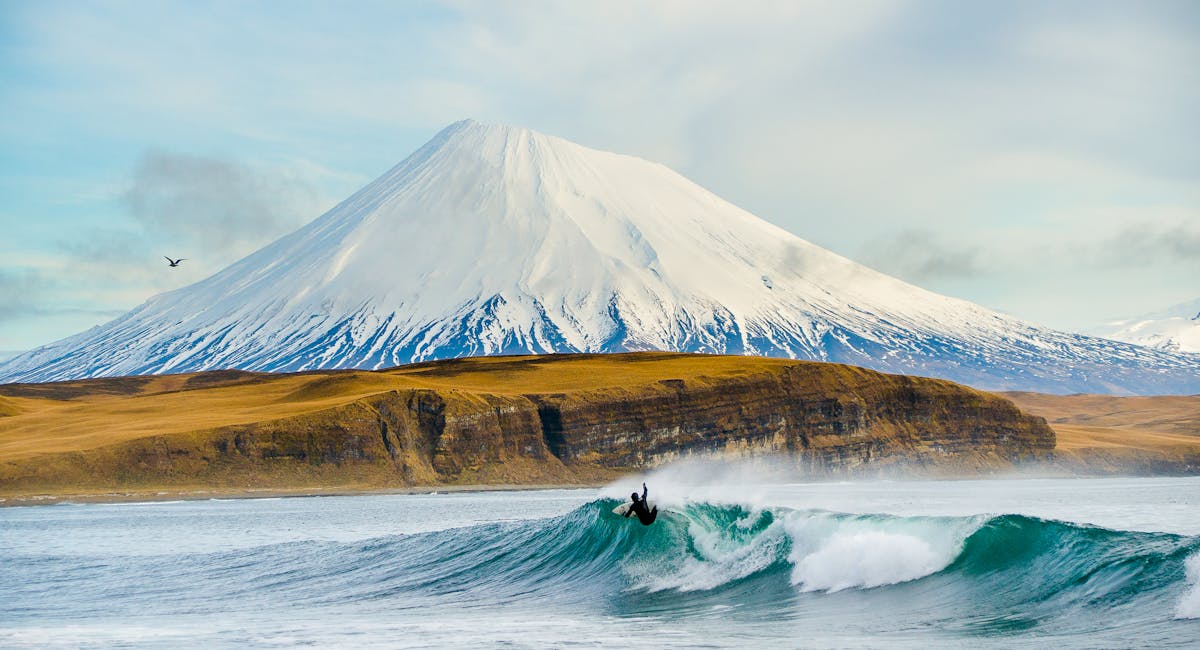 You've seen many places and adventured to the most remote places of the earth, how do you plan your journeys to capture these incredible shots?
Without properly preparing you can leave yourself open to missing opportunities to capture photos and it will eat up precious time on a trip. To begin, my studio and I use Google Map Engine to build out detailed maps of the locations that we are planning to capture. You can add destinations, location images, and details about accommodations or food along the way. Packing correctly also will help you optimize your traveling space. Make sure the essentials are always available. My essentials are my camera kit, a headlamp, multi-tool, light jacket, beanie, and a light tripod. This all usually fits in one of my camera bags. Having these readily available keeps you ready to take photographs at a moment's notice. One last step in preparation is finding out where the sun will set, rise, and where the Milky Way will cross the sky. (Note that the core of the Milky Way is not visible during winter months of the northern hemisphere).
As an accomplished traveler, what advice would you give people in search of intense adventure?

My first piece of advice, which I mentioned in the last question, is to prepare. The most important part of an intense adventure is to stay safe, and preparation is key for this. Know where you're going, have the right clothing and equipment, notify friends and/or family where you're going! Aside from this, I would say to seek places that few people go. People often tell me that Iceland is overrun with tourists and not wild, but those people usually stay on the tourist route and go to the same places as others. There is nature and intense adventure everywhere, you just have to go to different places than everyone else.